Thanks for checking out my Taylormade Stealth vs Cobra LTDx driver comparison.
I'm an avid golfer, a 9.2 handicap on my way to a 2 (been a 5.6) and frequent tester of golf clubs and equipment since 2015.
I spent 3 days on the range with the Taylormade Stealth and a launch monitor.
I spent 2 days on the range with a launch monitor and played 2 rounds of golf with the Cobra LTDx.
In this comparison of the Taylormade Stealth and LTDx drivers, I discuss my experience with each driver, unique features and benefits, and my pick for which driver I'd buy.
Cobra LTDx Driver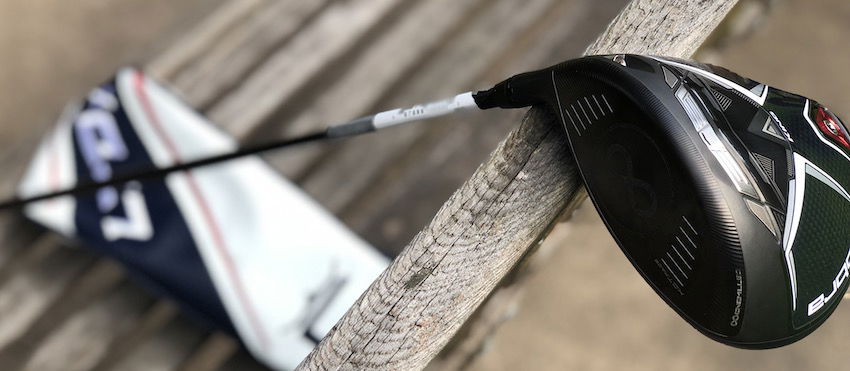 LTD drivers were first introduced in 2016 by Cobra. They went away quickly, but have come back in the form of the LTDx (Longest Total Distance) for 2022.
Cobra calls them "The Ultimate Distance Machine" and says they deliver "longest total distance". The LTDx is Cobra's effort to deliver the "Holy Grail" to golfers: The longest AND most forgiving driver.
Loft – 10.5 degree
Shaft – Project X HZRDUS Smoke Blue RDX 60 Graphite Stiff Flex
Spin, launch, and flight characteristics
Low spin
Medium launch
Highest forgiveness
Neutral to soft draw flight bias
Taylormade Stealth Driver
Taylormade Stealth drivers introduce the carbonwood era to golf, or at least to Taylormade.
They say they've reached the limits of titanium faces in their woods and they'be been working with carbon in the background for 20 years.
Taylormade says their "60x Carbon Twist Face" is faster and more forgiving. They took a heap-big chance doing this and it appears to have paid off. They believe so much in their carbon wood technology, they're sunsetting titanium face tech for their drivers.
Loft – 10.5 degree
Shaft – Aldila Ascent Red 60 Graphite Stiff Flex
Spin, launch, and flight characteristics
Mid-Low spin
Mid-High launch
Highest forgiveness
Neutral flight bias
Testing the Stealth & LTDx Drivers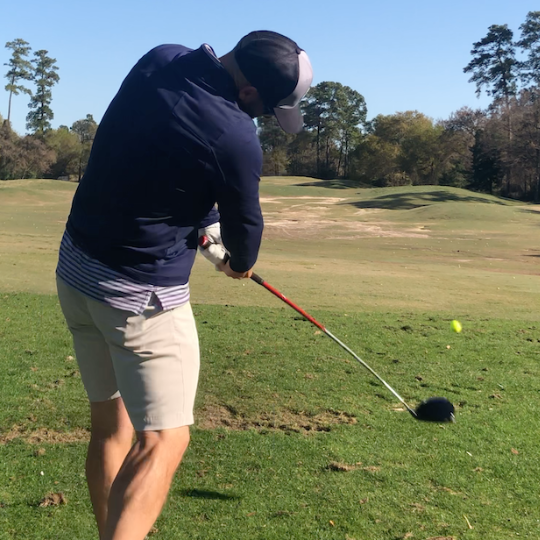 Taylormade Stealth:
3 Range Sessions: I tested the Stealth alongside the Taylormade SIM2. I hit 10 drives with a driver, then switched. (Not the best way to do this, I've learned) I measured all drives on my Swing Caddie SC300.
Cobra LTDx:
2 Range Sessions: I tested the LTDx along side the Cobra Radspeed for the range sessions. I switched out drivers after every swing and I hit a couple middle or short irons between drivers to keep my tempo and swing from getting out of whack. I hit about 12-15 drives with each per session.
Drives were measured with my Swing Caddie SC300 and SC200. I only used both because I let a friend borrow the SC300 and I didn't have it for one of the sessions.
2 Rounds on the course: I played two 18-hole rounds at my course (Longwood) spaced a day apart. (Shot 81 and 82). I used the LTDx on the back nine of each round because I was testing the Cobra Radspeed driver too.
My impressions of the Stealth and LTDx
Looks
Stealth
Head shape: I love the head shape of Taylormade drivers and the Stealth didn't disappoint. I know it's 460cc, but it looks smaller. It sites nicely on the turf, frames the ball beautifully, and gives me a sense of confidence looking down at address.
Color/Graphics: I like the flat black finish with the faintest touch of carbon weave showing through on the crown at address. The simple Taylormade logo for ball alignment works well for me. The red face is a clear departure from typical wood face design, but isn't shocking or distracting. Sole graphics are fine, but underwhelming.
Cobra LTDx
Head Shape: I like the head shape of the LTDx just fine. It appears large at address, which may be a turn off for some. Didn't bother me. It frames the ball well and sits square at address. The Cobra logo works fine for alignment.
Color/Graphics: I'm a fan of the color combo of the LTDx, but not as much a fan of the gloss finish. It's not terrible, but I'd like more out of a high-end driver. Sole graphics remind me of the Transformers cartoon. Again, not the best for a high-end driver.
Winner: Stealth by a hair
Sound/Feel
Stealth: Among the best, if not the best, sound and feel of any driver I've tested. Muted and solid.
Cobra LTDx: Great sound and feel. Neck and neck with the Stealth
Winner: Draw
Playability/Ball Flight
Stealth: I got long high draws with my good swings and playable hooks and pushes with my bad swings.
Cobra LTDx: Gave me long high draws with my good swings and slight pushes and pulls with my mediocre swings
Winner: Draw
Forgiveness
Stealth: I got away with murder on more than a few swings. It REALLY wants to keep you in play.
Cobra LTDx: Big rewards for well struck shots and kept me playable on more than a few marginal swings.
Winner: Draw
Distance
| DAY 1 | Carry Yards | Ball Speed | Swing Speed | Smash Factor |
| --- | --- | --- | --- | --- |
| LTDx | 266 | 154.5 | 106.5 | 1.45 |
| Stealth | 269 | 156 | 108 | 1.43 |
Winner: Slight edge to the Stealth
Price
Stealth: $579 new
LTDx: $499 new
Winner: LTDx
Conclusion of Taylormade Stealth driver vs LTDx
These are two GREAT drivers that kept this mediocre driver of the golf ball in play a lot more than I deserved.
Performance was near identical.
The Stealth is the winner in the looks category

Don't underestimate this. No one likes looking down at a club they think is ugly or too big.

The LTDx is the clear winner on price and value

Neck and neck performance for $180 less.
My #1 suggestion is to test both clubs before you buy. Either at your local golf store or take advantage of Global Golf's Utry trial program. I use it and recommend it.
These two versions are the ones I recommend for mediocre drivers – like me. (The LTDx Max is spectacular)
But, there are different versions of each driver, so you may need to test a little more to find the ideal driver for you.
Pros:

Excellent Distance & Forgiveness

Great Feel & Sound

Good Looking

Pros:

Excellent Distance & Forgiveness

Great Feel & Sound

Best Value on 2022 Premium Drivers

Cons:

Head may seem a little big for some (not me)

Description:

New & Used clubs available

Get 8%off from Global Golf with Code: GolferGeek



Description:

New & Used clubs available

Get 8%off from Global Golf with Code: GolferGeek
Best Driver of 2022
Pros:
Excellent Distance & Forgiveness

Great Feel & Sound

Good Looking
Description:
New & Used clubs available
Get 8%off from Global Golf with Code: GolferGeek

VERY Close 2nd
Pros:
Excellent Distance & Forgiveness

Great Feel & Sound

Best Value on 2022 Premium Drivers
Cons:
Head may seem a little big for some (not me)
Description:
New & Used clubs available
Get 8%off from Global Golf with Code: GolferGeek