Thanks for checking out my Taylormade Stealth driver vs Stealth Plus comparison.
I'm an avid golfer, a 9.2 handicap on my way to a 2 (been a 5.6) and frequent tester of golf clubs and equipment since 2015.
I tested the Stealth during two range sessions. (now I own it)
I tested the Stealth Plus during two range sessions and two rounds of golf.
Summary: I'm not a good enough driver to tell the difference between these two. They both performed well for me and I'd put either in play today – no problem. Same distance. Same forgiveness. Same feel. Same ball flight. (I went with the less expensive of the two and
In this comparison of the Taylormade Stealth vs Stealth Plus drivers, I discuss my experience with each driver, unique features and benefits, and my pick for which driver I'd buy.
Driver Specs
Loft – 10.5 degree
Shaft – Aldila Ascent Red 60 Graphite Stiff Flex
Stealth spin, launch, and flight characteristics
Mid-Low spin
Mid-High
Highest forgiveness
Neutral flight bias
Loft – 10.5 degree
Shaft – Project X HZRDUS Smoke Red RDX 60 Graphite 6.0 Flex
Stealth spin, launch, and flight characteristics
Low spin
Mid launch
High forgiveness
Neutral flight bias
Testing the Stealth & Stealth Plus Drivers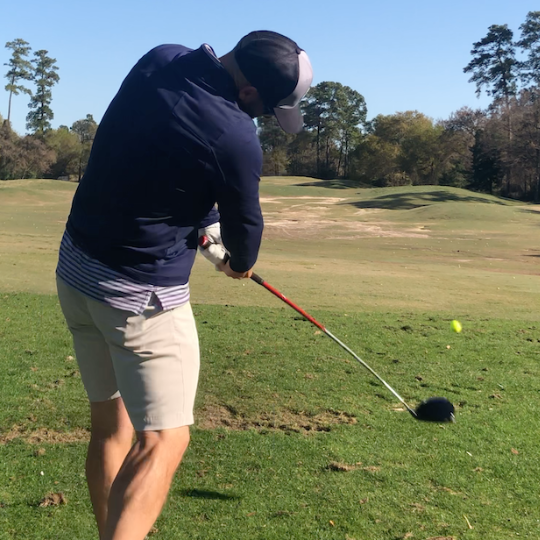 Stealth – 2 Range Sessions: About 20 drives per session. I was testing the SIM2 at the same time, so I switched drivers after every swing.
Stealth Plus – 1.5 Rounds of golf: I used the Stealth HD on the front nine of the first round and only the Stealth Plus for the second round.
3 Range sessions: I switched between the Plus and the HD for the first two sessions and switched between the Stealth Plus, Stealth HD, and Cobra Radspeed XB for the practice session.
My swing and driver swing are off… way off right now. But, I'm still getting chances at the green with the Stealth Plus. And, every once and a while, I tag a drive and get to experience the full glory of Stealth drivers.
My impressions of the Stealth & Stealth Plus drivers
You have to be swinging BAD to hit poor drives with either the Stealth or Stealth Plus.
You'll hit playable drives if your swing path is semi-decent and your clubface isn't wide open or shut. (Ask me how I know)
That being said, I think the Stealth is marginally more forgiving than the Plus. And, I do mean marginally.
I got similar results from both drivers on my good to mediocre swings. Which is to say – Great results.
I made some terrible swings with the Stealth Plus during my round and still found myself playable far more often than I deserved.
Looks
Same, but for the sole weight and shiny metal vs black inertial generator.
Winner: Draw
Sound/Feel
Among the best, if not the best, sound and feel of any driver I've tested. Muted and solid.
Winner: Draw (of course)
Playability/Ball Flight
Stealth/Stealth Plus: I got long high draws with good swings and playable hooks and pushes with my bad swings.
The Stealth Plus is designed to be low spin & mid-launch and the Stealth mid-low spin & mid-high launch.
I'm sure there's a difference, but I couldn't easily detect it.
Winner: Draw
Forgiveness
They both kept me playable MUCH more than I deserved, but the Stealth likely has a very tiny edge.
Winner: Stealth (maybe)
Distance
I tested the Stealth at the end of March when it was 30 degrees to 40 degrees cooler than it is now in Houston. My average carry distance (About 251 yds) was at least 20 yards less according to my launch monitors.
I don't believe there would be a difference if tested in identical weather conditions.
Winner: Draw
| | Carry Yards | Ball Speed | Swing Speed | Smash Factor |
| --- | --- | --- | --- | --- |
| Stealth Plus | 272 | 156.5 | 106 | 1.47 |
Value
The Stealth is $20 cheaper.
Winner – Stealth
Verdict of Taylormade Stealth vs Stealth Plus
I'm a mediocre driver and these clubs performed the same for me.
When I was on, it was glorious.
When I was a little off, I still got good distance and a shot at the green.
When I was way off, I sometimes had a shot at the green and I sometimes had to punch out or take a penalty.
Here's where I think there could be a difference:
You're an elite driver with elite swing and ball speed. You may need the lower spin, lower launching Stealth Plus.
For EVERYONE else – Get the Stealth and save the $20.
My #1 suggestion is to test both clubs before you buy. Either at your local golf store or take advantage of Global Golf's Utry trial program. I use it and recommend it. 
Pros:

Excellent Distance

Great Sound & Feel

Max Forgiveness

Great Looking

Pros:

Excellent Distance

Great Sound & Feel

Very Forgiving

Great Looking

Description:

Get 8%off from Global Golf with Code: GolferGeek



Description:

Get 8%off from Global Golf with Code: GolferGeek
Best Driver of 2022
Pros:
Excellent Distance

Great Sound & Feel

Max Forgiveness

Great Looking
Description:
Get 8%off from Global Golf with Code: GolferGeek

Golfer Geeks Approved
Pros:
Excellent Distance

Great Sound & Feel

Very Forgiving

Great Looking
Description:
Get 8%off from Global Golf with Code: GolferGeek