***Update: THE 2015 MODEL CLUBS ARE CURRENTLY DISCONTINUED.
Take a look at the 2018 Model, which retain all the best features of the originals but with important improvements- the Ben Hogan Ft. Worth Blacks.  
[toc]
The Ben Hogan Ft. Worth Irons review takes on the newest irons in the Ben Hogan Collection and the relaunching of the brand, which was purchased from Callaway in 2011 by Scor Golf.
Ben Hogan clubs and Irons have always personified precision and attention to detail, and the company's newest iterations are no different.
There are three choices of iron sets from which to choose. We have the Ft. Worth hi Irons, which are meant to replace your longer irons from the Ft. Worths, and the PTx irons, which are geared to mid handicappers needing a little more forgiveness.
I will admit that I was initially drawn to these clubs mostly because just think they are gorgeous in the extreme. Forget that that are forged blades and that I'm an eleven handicap at best.
Looking at them made me want to hold them, look at them, and swing them.
So, I did! They are so confident in their clubs that they offer a demo program. You can choose two clubs (they choose the clubs) with an option of shaft flex, and they'll ship them to you next day.
I mean really Next Day. I got them in less than 24 hours.
The clubs I received were 27 degrees and 35 degrees. I think those equate to a 7 or 8 iron and a 5 iron. The specs for the entire set below.

It's important to understand that this review comes from the perspective of someone that probably shouldn't be hitting these clubs.
They are meant for the more accomplished player, and my skills aren't where they need to be to take advantage of what the Ft. Worth irons have to offer.
That being said, I'm going to give you my impressions after I give the company their due and tell you their claims and what they are trying to achieve.
I should also mention that I'm trying to do something about my 11-handicap, so I picked up Ben Hogan's Five Lessons The Modern Fundamentals of Golf, and I'll be reviewing that also.
It's one of those golf instruction books that has stood the test of time, and why not learn from the best ball striker the PGA has ever known.
Fort Worth 15 Innovations:
Their theory, backed up by testing, is that perimeter weighting has been pushed too far leaving too little mass behind the impact area to offer consistency from shot to shot.
While they do use perimeter weighting in the 15's, they specifically put more weight behind the sweet spot for increased consistency.
They claim that robot testing shows the Fort Worth 15's out-perform competitors on accuracy, distance, and forgiveness. Who wouldn't want some of that?
Another distinction they make is in their "progressive weighting," which dictates that no two clubs will look exactly alike, even when moving from one loft to the very next loft in the sequence.
They reason that the difference in function between a wedge and a 6 iron is as different as the difference in function between that same 6 iron and a 3 wood, so it makes perfect sense that the clubs would and should look different.
By blending a high-bounce front section with a low-bounce main portion, the V-SOLE®works with any lie or shot you might face. It really is that simple.
Hogan Golf says that having one bounce is insufficient since you will face varying turf conditions and swing path- either intentional or not- from shot to shot.Terry Koehler designed these wedges.
The precision loft system aims to give you greater control in your scoring clubs with more precise gapping and allows you to eliminate one of your long irons and add a wedge. The lofts range from 20 to 47 degrees, and you are given 4 choices as to launch angle preferences when choosing your set.
| | |
| --- | --- |
| Low Launch Loft Profile:     | 20/24/28/32/36/40/44 |
| Mid Launch Loft Profile:     | 21/25/29/33/37/41/45 |
| Mid-high Launch Loft Profile:     | 22/26/30/34/38/42/46 |
| High Launch Loft Profile:     | 23/27/31/35/39/43/47 |

Testimonials I pulled from their site:
The Review
Whatever swing you have, these babies will make it "more." If you are hooking a little too much that day, you will be hooking way too much that day with these irons.
If you are slicing a little, you'll be slicing a lot. If you're striking is solid, and curving it just right, these will help you do that better too. The epitome of getting out what you put in.
They have a heavy "hit" through the ball, making it jump off the club face.
You can feel the added mass behind the sweet spot on solid strikes. By the same token, I really "felt" when I hit toed or thinned shots- my particular tendency.
I believe better players call that "feedback." Well, I was getting a lot of that during my brief time with the clubs.
I want to quickly say- I think these are great clubs. Catch them solid, and the ball soars and holds the green. They are meant for the more accomplished player, and I got from them exactly what I deserved.
I did have times during rounds where my swing did feel and behave solid. I made a point of bringing out the Ft. Worths on these occassions. Strangely enough, I had better results with the 5 iron, which I used off the tee on par 3's and from the fairway a few times.
Distance: I didn't lose any distance on solid strikes with the Hogans. My regular set of clubs is the 2007-2008 Bertha Fusion Irons- with titanium face.
I consider them to be "hot" clubs, meaning; if you catch them solid, they Will explode off the face on a powerful high trajectory and hold any green. It's part of the reason I can't get rid of them. I just can't imagine better-performing irons.
Shaping: I find I could hit a fade at will with Hogans- not the case with my Bertha's- so that's one for Hogans. I draw my irons well and the Ft. Worths don't disappoint here either. Shaping is definitely a strength.
Forgiveness: Not so much
Recommendation
High Handicaps: I think you will want to look for more forgiving clubs if you are a poor ball striker and aren't willing to work to improve.
Mid – Low handicaps: Those of you with good and consistent ball striking skills will LOVE these. Low and mid handicaps willing to put a little work into their ball striking can certainly Learn to love them.
Demo Program
Luckily, for you and me, they have a demo program in place for the Fort Worths. You just pay a shipping fee of $21 and change and the clubs will arrive in 3 days or less. You get to try them out for 14 days and ship them back for free. What could be better?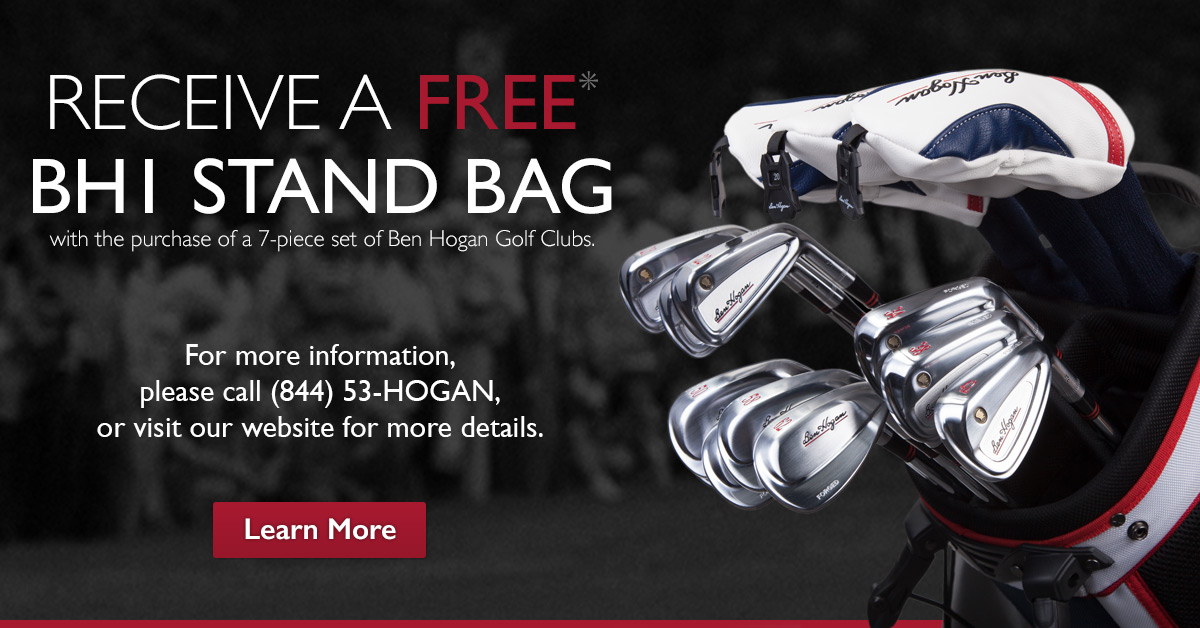 [kkstarratings]